The Studio, Shakespeare North: August 4th and 5th
"Who's Afraid of M!key Garland?" LIVE at
The Studio, Shakespeare North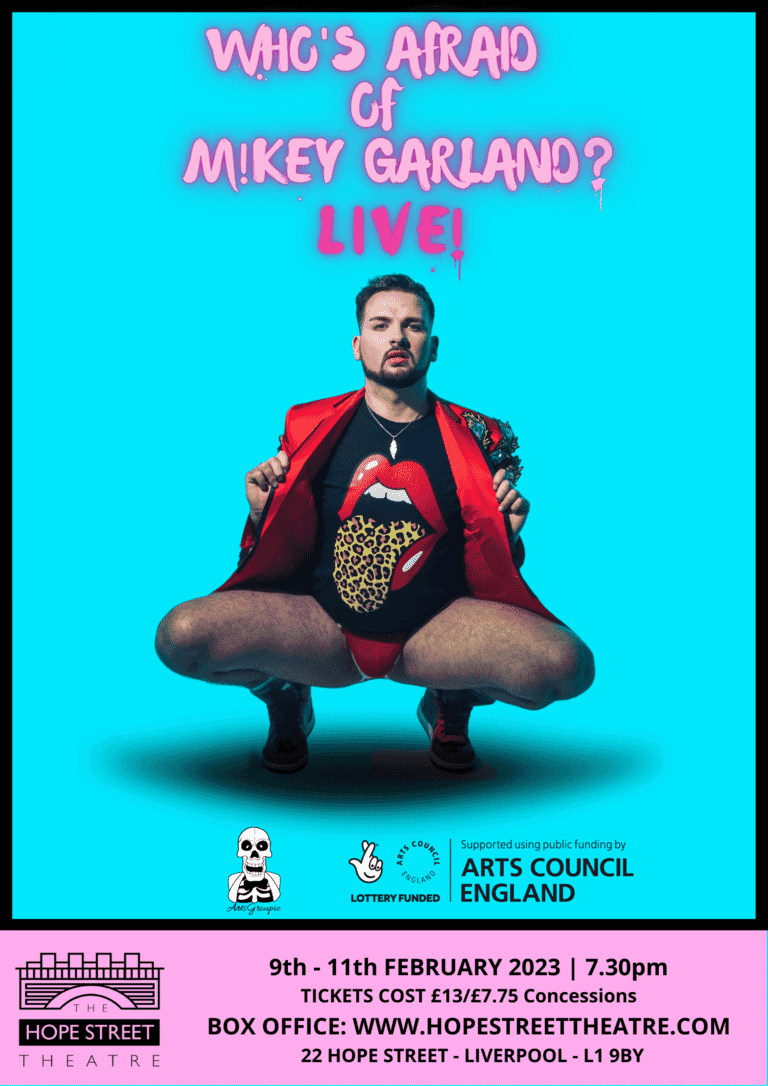 Garland is a Liverpudlian rapper with over 16 years experience in the performing arts.
From 2010-2012, they were statutory homeless and was left with PTSD from their experiences. They later became an ambassador to homeless charities.
Throughout COVID-19, they helped members of the Irish, and Irish Traveller communities into education and employment. They obtained a degree in Creative Writing from LJMU in 2016, and are openly non-binary and queer.
"Who's Afraid of M!key Garland?" is an Arts Council England funded rap album that challenges societal attitudes and stereotyping towards homelessness.
The album is written from personal experience and articulates, through music, what we all already suspect and feel about classism and bureaucratic discrimination.
As well as confronting misconceptions about poverty, addiction, and mental health.
The album was entered pre-release into the prestigious Uk Songwriting Contest 2021. All 12 songs ranked highly in the competition with commendation and praise, and four songs, No Fools in Liverpool, Where Will Your Money Be?, Daydream, and The M.M. Effect (Crown of Thorns) reached the Semi-Finals, beating out thousands of entrants.
Spotify
Apple Music
YouTube
TikTok
Tidal
Deezer
Pandora
Amazon Music
iHeart Radio
and many more!
M!key Garland is an independent Liverpool Irish
rapper of European, Arab, and Indian descent.
Press, image use and appearance enquiries via ArtsGroupie:
Download the press release: