ArtsGroupie plays, tours and creative workshops booking now or coming soon…
Mersey Trails - Heritage Walking Tours of Liverpool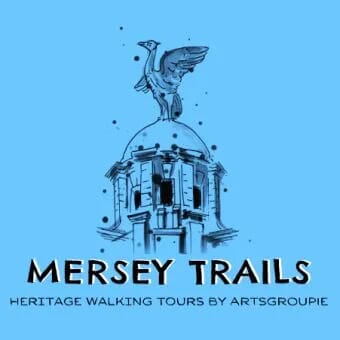 Building on ArtsGroupie's commitment to the heritage, culture and community life of the Liverpool City region, we are working hard to extend our amazingly popular heritage walking tours from 2023 and onwards.
This means we are launching NEW tours to join our old favourites like the Liver Bird Safari and the William Roscoe Esquire Tour to meet demand. To help keep our promotional work organised, we are excited to announce that all our walking tours will be collected under our new Walk Tour brand – Mersey Trails from now on.
Stop Press! Kitty at the King's Head, Islington
ArtsGroupie Dramatic Events
Our date at the King's Head - More great news for Kitty!
ArtsGroupie are delighted to announce that we are taking Kitty to the Big Smoke!  Kitty: Queen of the Washhouse, the critically lauded one-woman show by ArtsGroupie about Liverpudlian icon Kitty Wilkinson, is playing the legendary Kings Head in Islington for 3 dates in March.
The show, directed by Margaret Connell, and written by John Maguire, has been touring since 2018, and follows the ''against all odds" story of how a working-class Victorian girl fought the cholera epidemic and became a community champion.
This intricate story, told with humour and kindness, brings Kitty Wilkinson's St. George's Hall statue to life on stage. Be immersed in Kitty's world and celebrate a true female hero of the North.
ArtsGroupie has exciting new projects in the works, and we cannot wait to share our next creative projects with you.
Register to be an official Arts Groupie and be the first to know about our latest events, tours, workshops, and creative launches.
Never miss an ArtsGroupie moment or opportunity by signing up today.